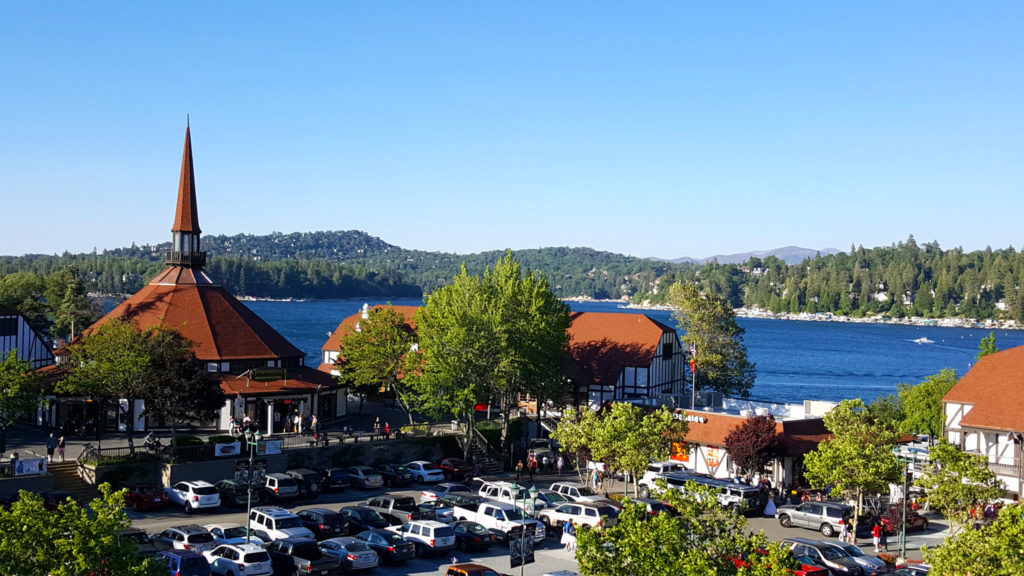 Welcome to Lake Arrowhead, California.
Lake Arrowhead Village
Lake Arrowhead Village is nestled in the beauty of the woods, having the charm of Swiss chalets, while offering a variety of modern amenities. The Village houses an assortment of quaint specialty shops, restaurants, grocery store and the main stage for special events like the Summer Concert Series and the Annual Oktoberfest celebration. For grocery shopping there is Stater Brothers in Arrowhead Village and Jensens Market in Blue Jay Village.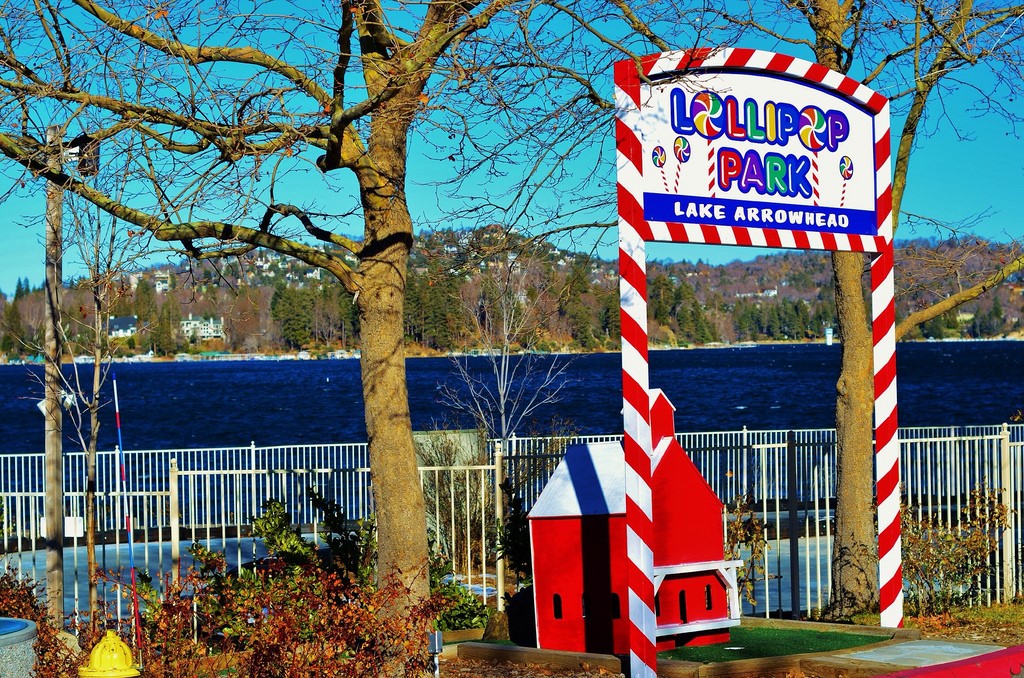 Lollipop Park
Looking for some fun for the kids? Look no further, Lollipop Park in Lake Arrowhead Village offers bumper cars, miniature golf, horse carousel, Pirate Ship Ride, Crazy Mirror Maze, Candy Store, Rolling Train Ride and more.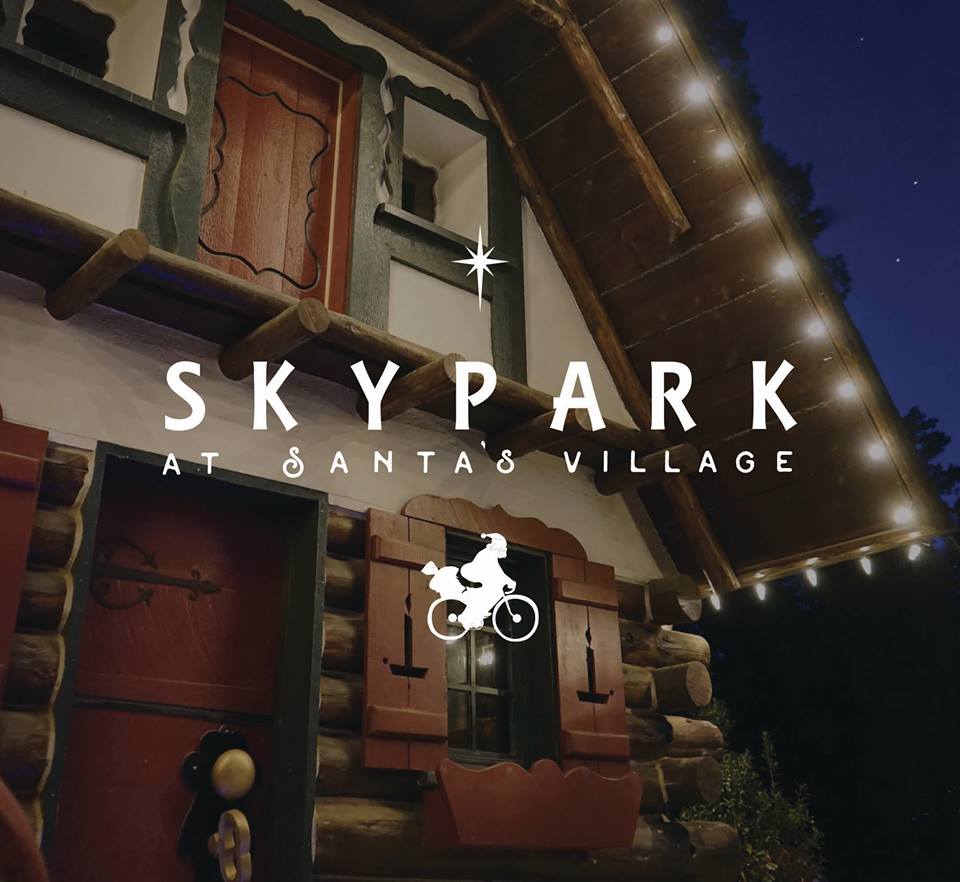 SkyPark at Santa's Village is a North Pole themed outdoor adventure park where Santa lives year round. The original Santa's Village which also serves as a sportsy destination for mountain bikers, hikers, and those seeking among-the-pines adventure, will again include Santa's House, a workshop, a North Pole post office, and other candy cane-cute details and displays, the sort of picturesque touches that'll end up in thousands of family holiday photos to come.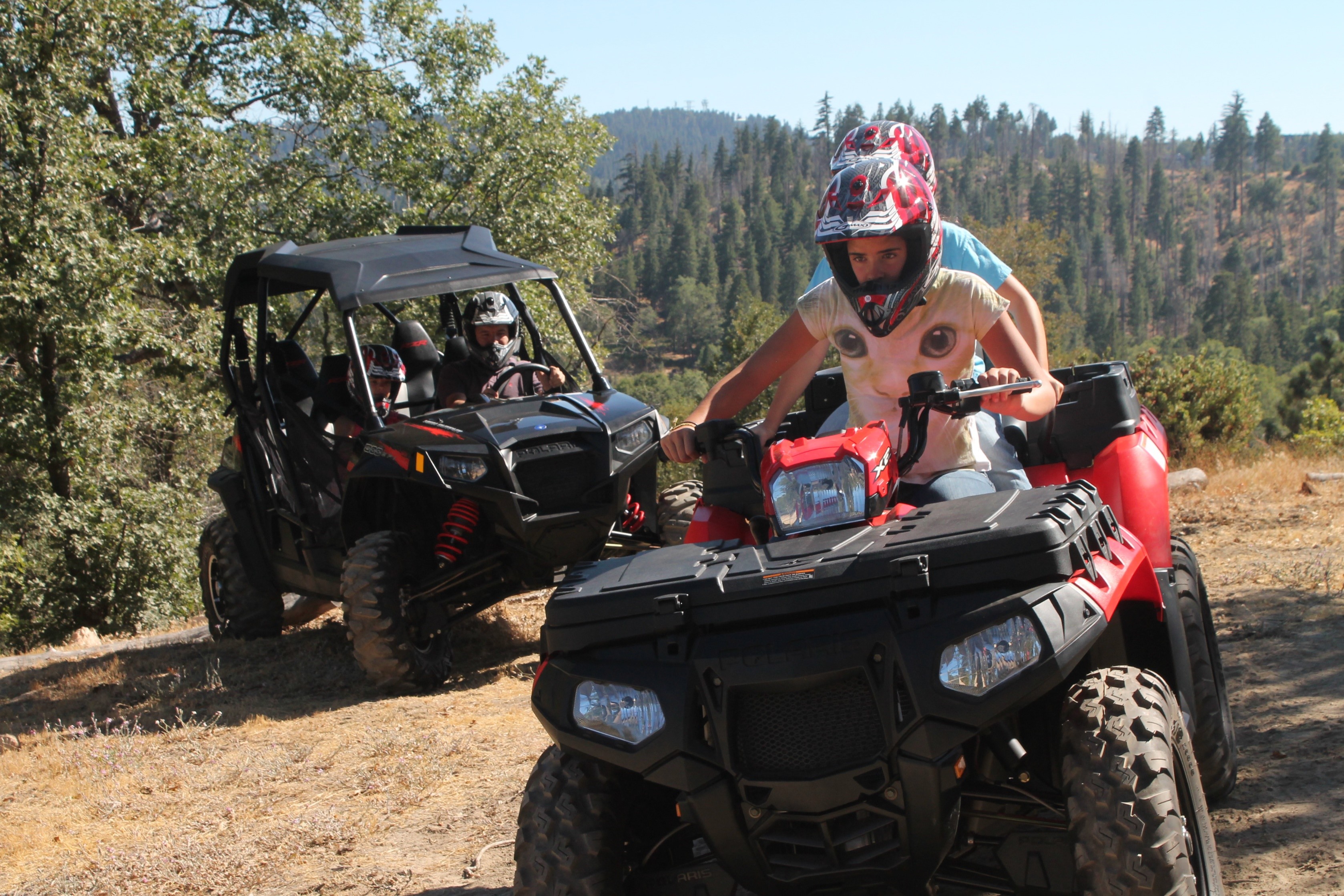 Enjoy The Mountain – Wilderness Adventures
Whether you are looking for a Wilderness Adventure (hiking, fishing, geocaching, snow hikes, etc) or for an Off-Road Experience to ride an ATV, Quad, Side by Side, Jeep, Mountain Bike, etc, we have it. We are open 365 days per year, providing top notch services all throughout the year. No matter if you want to go on your own, or have a guide helping you out or just sit back and enjoy an exciting tour, we have the right service for you.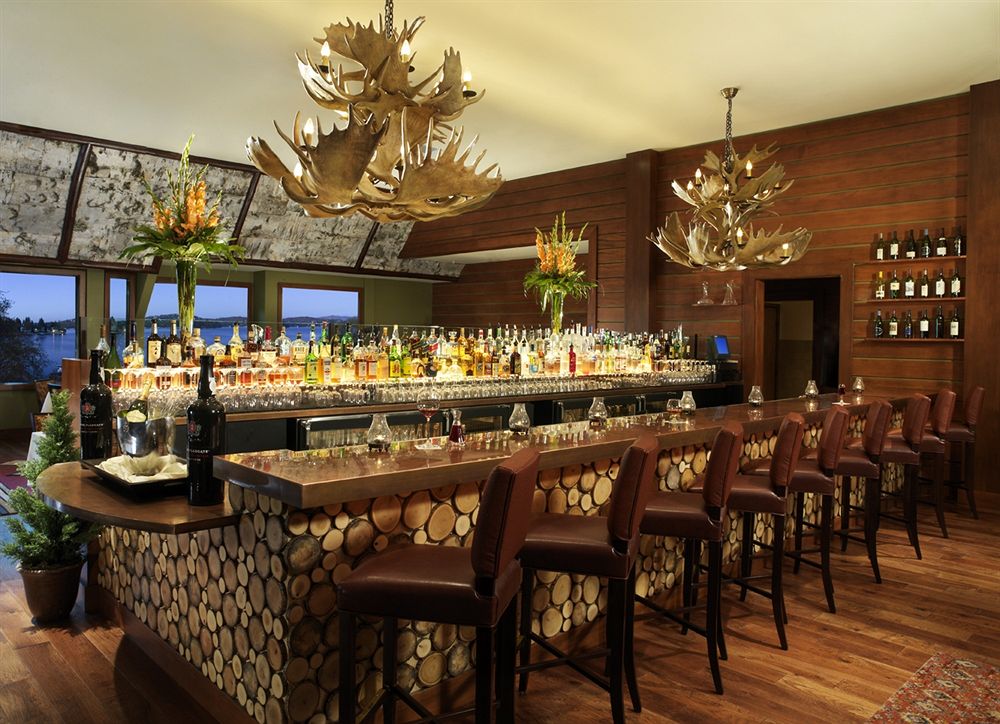 Dining
There are numerous choices of restaurants in Lake Arrowhead and the surrounding areas. For dinner or Sunday brunch, try a local favorites is The Grill at the Antler Inn in Twin Peaks, Woody's Boathouse or The Tudor House. For breakfast, The Belgium Waffle House in the Lake Arrowhead Village or Bill's Villager Coffee Shop in Blue Jay Village. Across the street from Bill's is the Lake Arrowhead Sports Grille – which is great for lunch and dinner.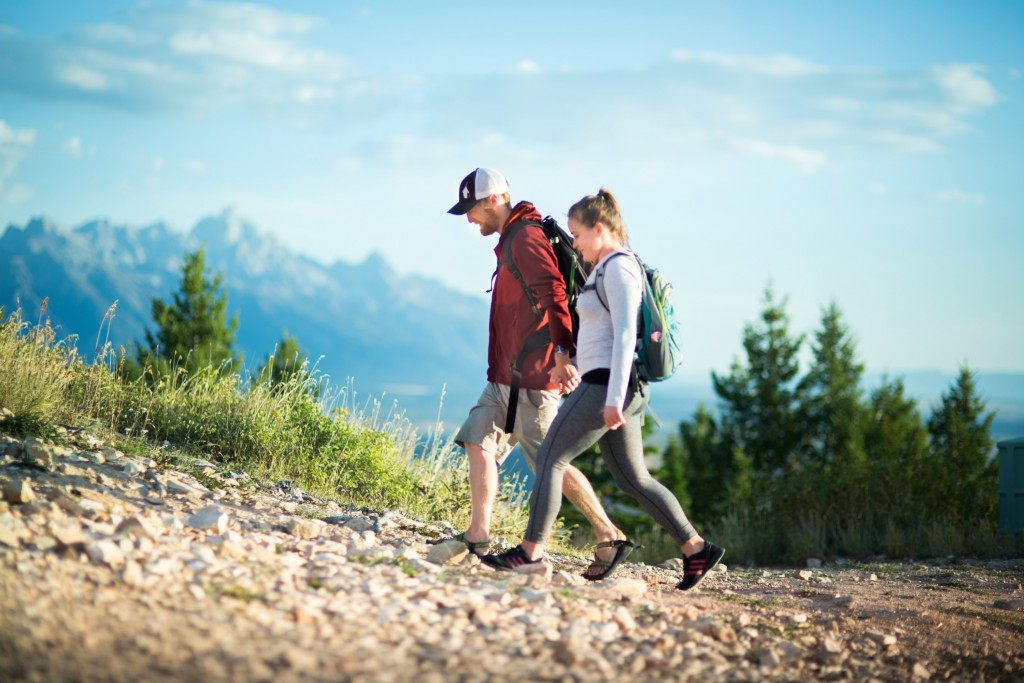 Hiking
An Adventure Pass is required to hike, camp, or park in the San Bernardino National Forest. There are three types of Adventure Passes: a Daily Pass $5.00, an Annual Pass $30.00 and a Second Vehicle Pass $5.00. If you need help getting to the best trails, guided or unguided, go to WWW.ENJOYTHEMOUNTAIN.COM. They can drive you and escort you directly to trailhead of the Pacific Crest Trail.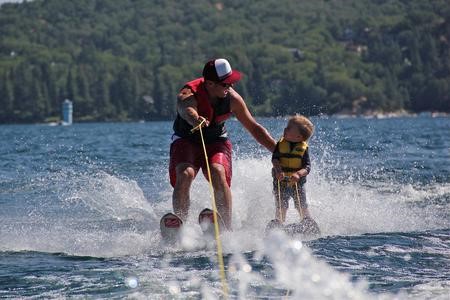 Water skiing / Wakeboarding on Lake Arrowhead
Whether you're a seasoned professional or a first timer, McKenzie Water Ski School caters to all your water skiing and wakeboarding desires. They have everything you need to enjoy a great day on Lake Arrowhead. With instructors that ski with you on the water, all ages are welcome. They are capable of getting anyone up & skiing. If you already know how to ski or wakeboard, the staff will help you advance your skills or learn tricks you're looking to master.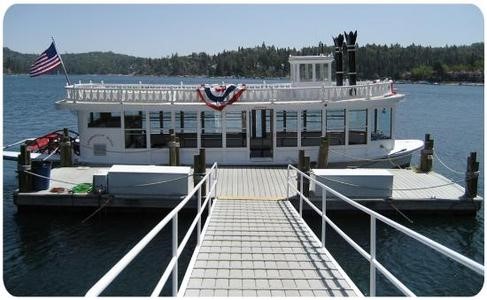 Boat Tours on Lake Arrowhead
Experience the beauty and excitement of a narrated tour of Lake Arrowhead aboard the elegant Lake Arrowhead Queen! The splendor and serenity of lush forests, sparkling water & blue skies glide by, as you sit back and enjoy views of exquisite lakefront homes and fascinating history. Sailing daily, on the hour, all year round, the Arrowhead Queen will be the highlight of your visit! Tickets can be purchased at Leroy's.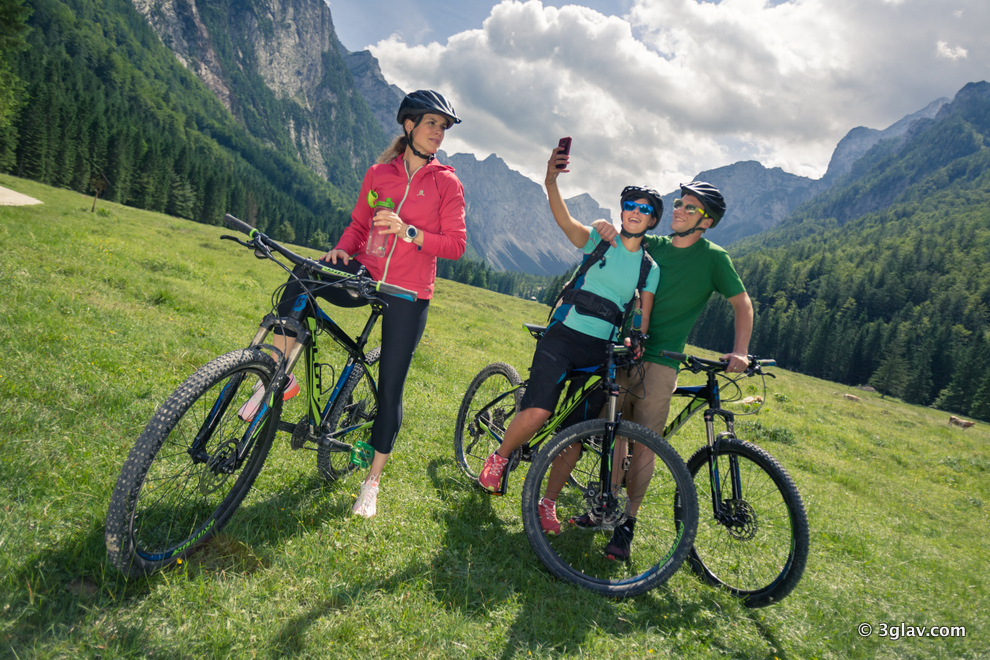 Mountain Biking
Lake Arrowhead has some great mountain biking trails. ENJOY THE MOUNTAIN.COM can help you have a great mountain biking experience. They provide you with all the necessary equipment, help you select the right trail for you, give you maps and directions and they pick you up after the ride is over. What could be better than starting your ride at the top and being picked up at the bottom while enjoying all the ups and downs along the way. Come enjoy our local mountains surrounding Lake Arrowhead!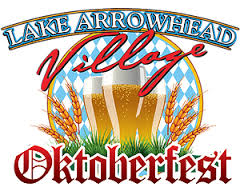 Lake Arrowhead Oktoberfest Celebration
Every year from the end of September to the end of October, the Village at Lake Arrowhead has a great Oktoberfest celebration every weekend. Live German music, authentic German beer and food including Bratwurst, Knockwurst, German Potato Salad, Pretzels, Wieners, Sauerkraut and more. Fun games and contests include the stein holding, beer chug, sausage toss, chicken dance and the dog costume contest! Come enjoy the true Oktoberfest experience in the Bavarian Alpine Village of Lake Arrowhead.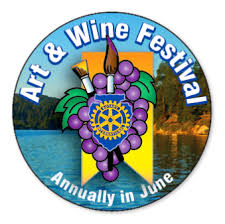 Art
The signature event and major fund-raising activity each year in Lake Arrowhead is the Rotary Art & Wine Festival. The year 2012 marked their 30th annual show, with over 60 artists with food and wine vendor booths to delight the thousands of visitors who attend this most anticipated event in the Lake Arrowhead Community.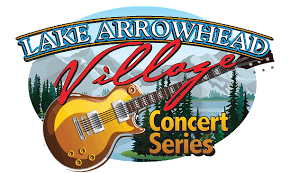 Summer Concert Series
The Lake Arrowhead Concert Series has live concerts every Friday and Saturday night on the Main Stage in the Village in an outdoor venue from May to September each year. These fun Summer concerts are free to the public. The concert series has an outdoor bar with beer and wine available for purchase.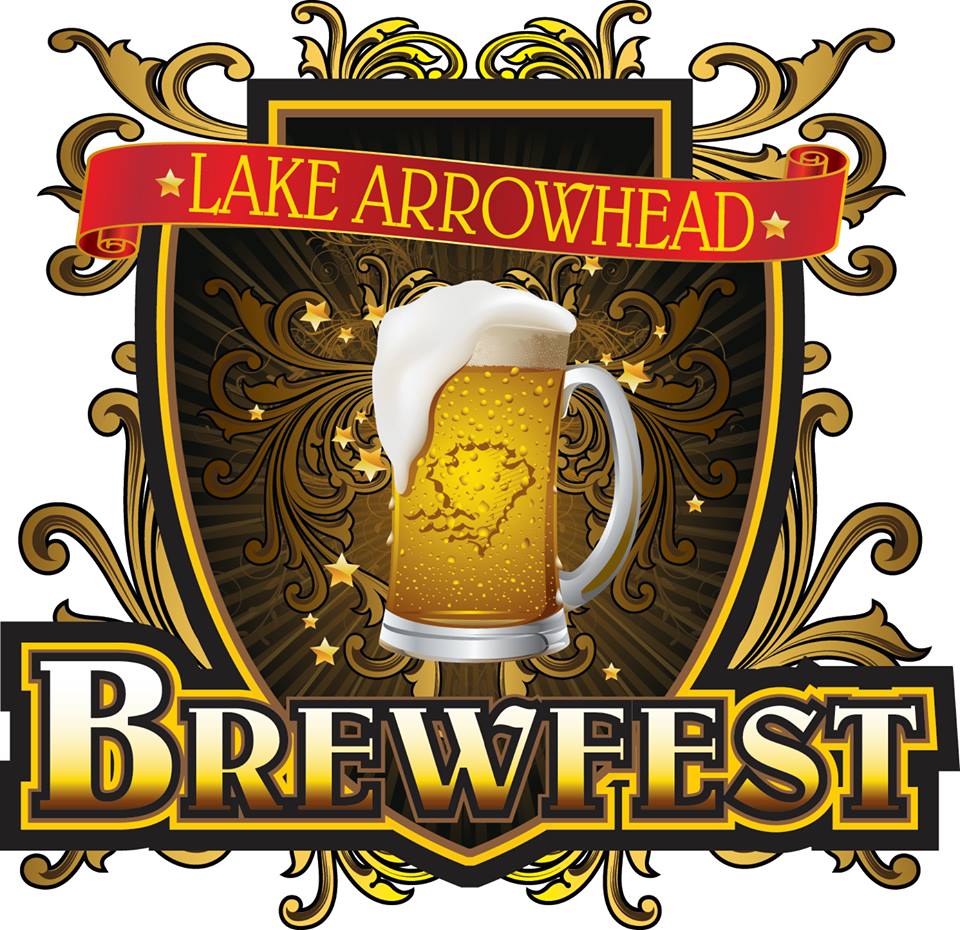 Lake Arrowhead Brewfest
Lake Arrowhead Mountain History Museum
is a local must-see when you visit the Lake Arrowhead communities.
Visit The Lake Arrowhead Mountain History Museum to learn more about the history of Lake Arrowhead and the surrounding mountain communities. The Rim of the World Historical Society has been working hard to create new historical displays to add to the popular current ones. The new central display features a history tribute to firefighters, and another one highlights Native American artifacts and photos/images from the Serrano and Cahuilla tribes.
Get all of the Lake Arrowhead history, and the facts of the construction of the man-made lake now called Lake Arrowhead.
You'll discover the colorful saga of the land where Yuhaviatam Indians began life on earth, and where the mighty grizzly once roamed. Learn how the bustling saw mills turned out massive beams for millionaires' castles, and where famous movie stars once reveled in their palatial lodges.

The Tudor House
The Tudor House was at one time known as Club Arrowhead of the Pines, with a clubhouse, swimming pool, and tennis court. It was used by the entire Arrowhead Villas community. Sometimes PTA meetings were held there, but it was more known as a private gambling club/resort, frequented by the wealthy from Los Angeles.
At one point in time, a bar was installed in the west end of the building, which is now the stage. Off that bar was a room with approx.10 slot machines in it. Sometime in the late 30's, those machines were declared illegal, but the club's management had ways to hide the illegal slot machines and gambling tables whenever the local police decided to pay a visit…
The Bracken Fern Manor, across the street from the Club, as part of Club Arrowhead of the Pines, and was known to have been owned by the legendary mobster, Benjamin "Bugsy" Siegel.
Bugsy (no one ever called him that to his face, because he hated the nickname) came up with the idea of opening his exclusive members-only resort in the late 1920's, after realizing that Lake Arrowhead was quickly becoming the new playground of the Hollywood elite.
The property, which cost a whopping 1.3 million dollars to construct, opened on July 4, 1929. At the time, it consisted of 3 individual buildings consisting of a private gambling club, a brothel, a speakeasy, luxury guest quarters, an Olympic sized swimming pool, tennis courts, a barbershop, a private gas station, a ski lift, horse stables, and a highly coveted supply of artesian well water – which was used in the making of moonshine.
Most important of all though, the resort provided its guests with privacy. In fact, Bugsy had chosen the out-of-the-way wooded locale due to its extreme seclusion and remoteness.
The Bracken Fern Manor was originally known as "The Market" during the time that Bugsy operated the property. The inn had state of the art amenities, such as electricity! More importantly, it catered to the rich and famous, offering gambling, illegal liquor and "working girls".
It had a soda fountain and a butcher shop on its bottom floor, an icehouse in the basement, and on the top floor was "The Crib", the now infamous brothel, where Bugsy employed a crew of wannabe starlets to "entertain" his gentlemen guests. The brothel continued operations through World War II. The building is a Certified Historic Landmark, and is known to be haunted…
Bracken Fern Manor claims to be haunted by a former "working girl" named Violet. She killed herself after the mob killed her lover. You can still smell her violet scented perfume wafting through the halls. Another ghost of a little boy has also been seen at this historic inn. He is thought to be the son of a former prostitute and was trampled by a team of horses. Today his tiny footsteps are often seen in the snow…so it is told.
When Bugsy operated the Club, there was a secret underground tunnel which connected the Club to the Market, which allowed guests to travel to the brothel undetected.
While that underground tunnel has long since been filled in, the door and steps which formerly led down to it are still intact!
After the inn became successful, Bugsy convinced the Bosses in Chicago to front him the dough for another little gambling adventure…..Las Vegas. However, Bugsy's lavish taste caused him to go way over his one million dollar budget and ultimently cost him his credibility with Chicago. And his life. While he was having dinner one evening with his lover, Virginia Hill, at her Hollywood home, Bugsy was shot dead.
Today, the Tudor House has been completely renovated and converted into a high end restaurant and theater, with a complete theatrical stage with professional sound and lighting, where exciting theatrical and music events take place on a regular basis. It is also for hire for private parties.
The Bracken Fern Manor has also been completely renovated and converted into a bed and breakfast.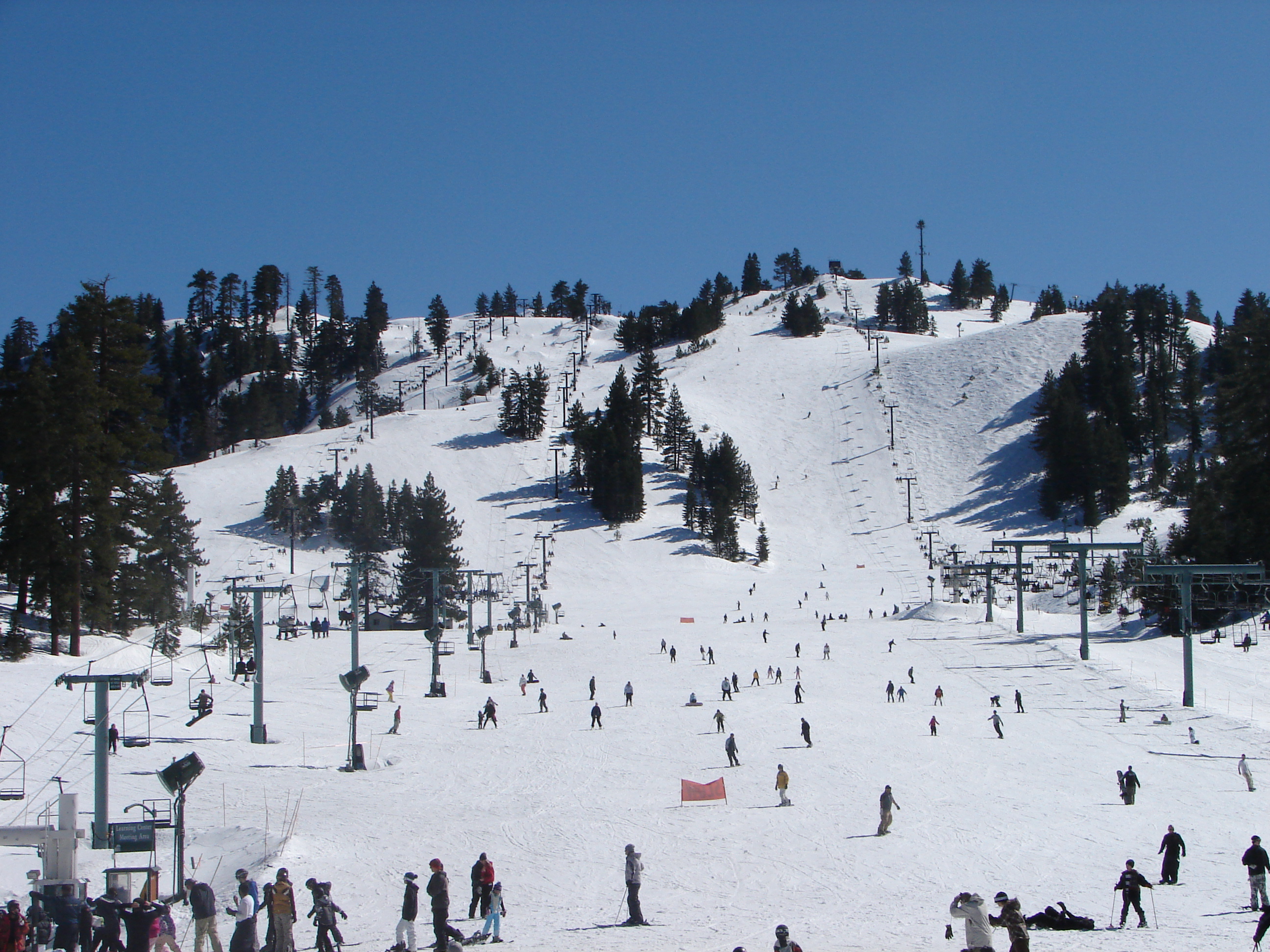 Snow Valley Mountain Resort
Snow Valley Mountain Resort is the closest skiing and snow boarding resort to Lake Arrowhead, California. Located near Running Springs this resort is approximately 25 minutes away from Lake Arrowhead and offers a variety of terrain, restaurants/bars, rentals, private and group instructions, children learning center and more. This a great destination for guests visiting Lake Arrowhead that want to enjoy the snow.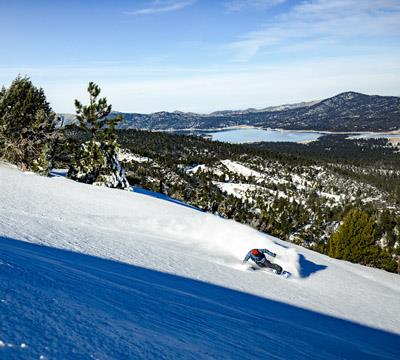 Snow Summit and Bear Mountain
Snow Summit is a ski resort that was established in 1952 and is located by Big Bear Lake along with its sister resort Bear Mountain; these two resorts which operate under the same management are collectively known as Big Bear Mountain Resorts. Snow Summit is one of the larger ski areas in Southern California, and is considered to be one of the most popular ski and snowboard destinations for patrons from around the Los Angeles area. Snow Summit is a mid-sized resort, with 240 acres of skiable terrain, all of it covered by snowmaking.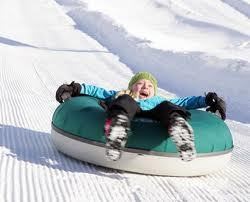 Snow Drift Snow Tubing Park
Snow Drift is Southern California's largest & oldest snow tubing park. They offer snowy slopes for downhill rides on individual snow tubes that are specially designed with a belly strap and handles. Beginner, intermediate and advanced slopes are available and at 6500 feet above sea level, it's worth the fun. Follow Hwy 18 from Lake Arrowhead toward Big Bear. Snow Drift is 4 miles past Running Springs.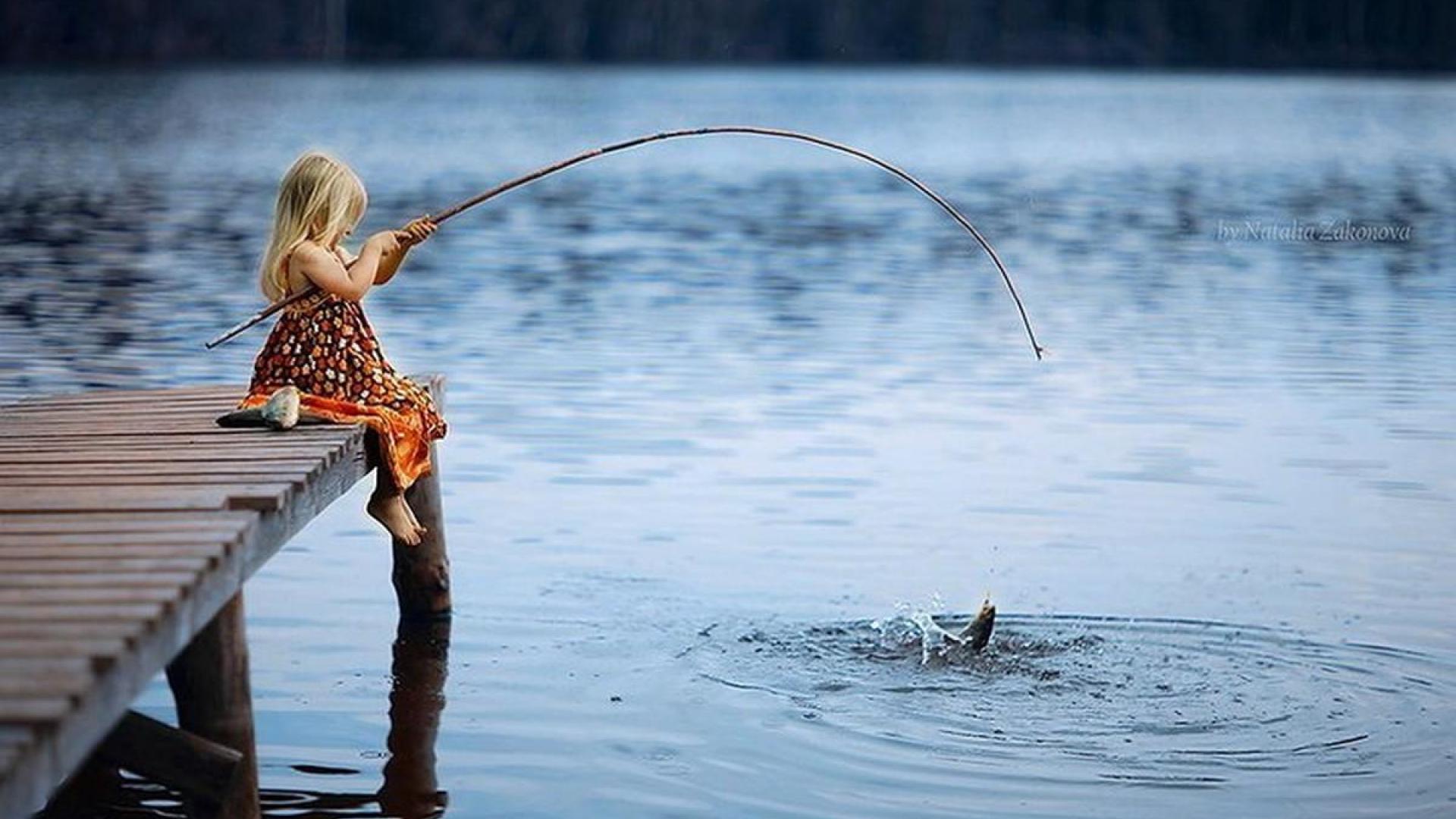 Fishing
With various lakes and streams throughout the San Bernardino Mountains, there are many options and styles of fishing available for anyone from novice to pro. The Fishing on Lake Arrowhead is restricted to Arrowhead Woods property owners and their guests. The State of California requires all anglers to have the appropriate license. Various local vendors sell California fishing licenses, as well as the local marinas. "Catch and Release" is encouraged. Silverwood, Lake Gregory, Green Valley Lake and Big Bear all have great fishing.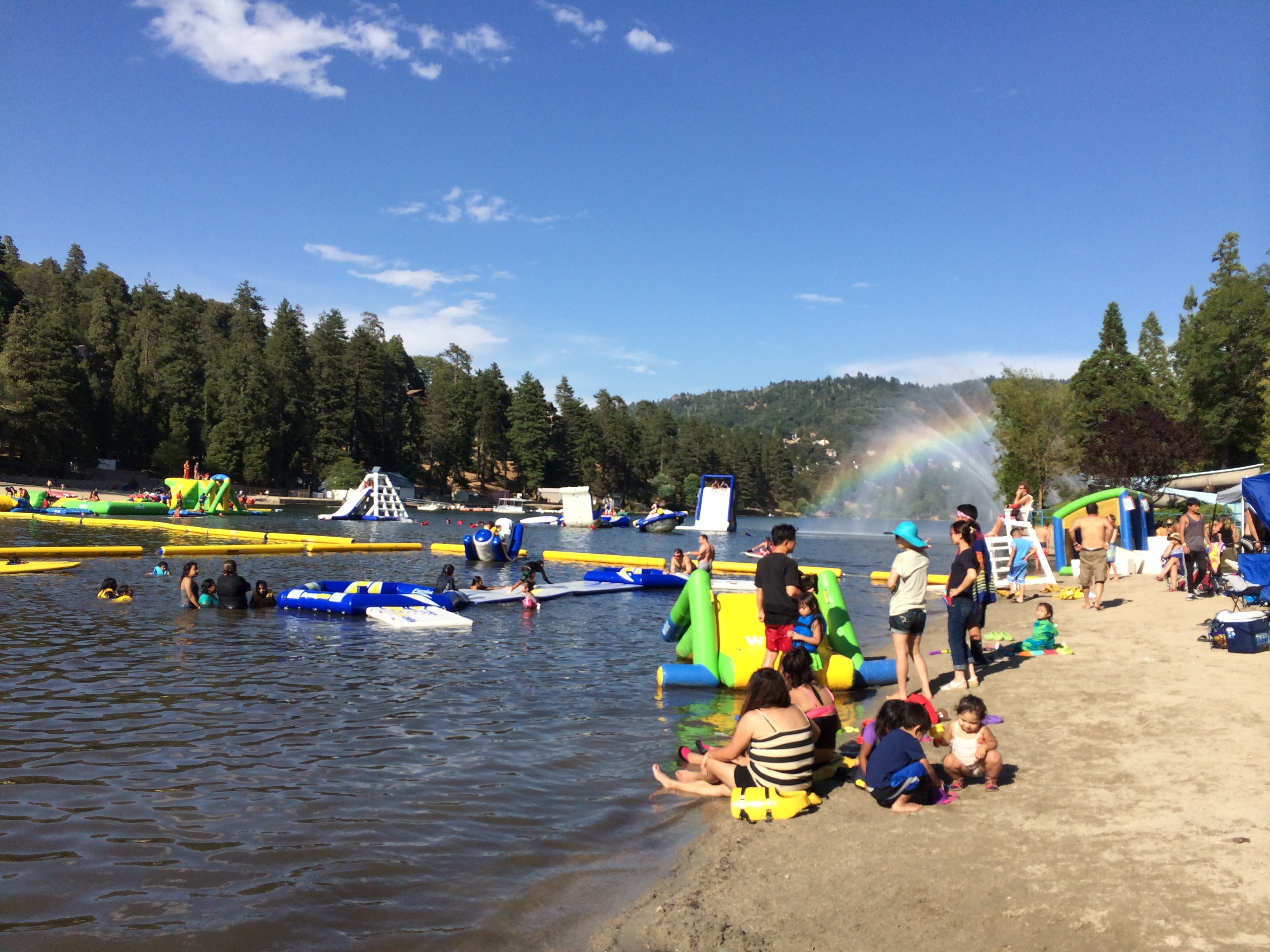 Lake Gregory
Unlike Lake Arrowhead, which is private, visitors can swim, boat and fish in Lake Gregory. In summer, many visitors come to Lake Gregory, where they can swim, ride on the lake's two 300-foot waterslides, and rent paddleboards, rowboats, paddleboats, sailboats and water cycles. There is also a large sand beach for guests to enjoy. Outside of the swimming area, anglers will find excellent fishing for trout, catfish and bass. You can also rent fishing boats with electric outboard motors.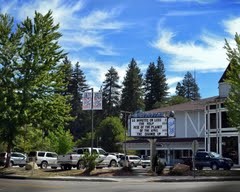 Movie Theater – Blue Jay Cinemas
Want to catch a movie when you are in the mountains? Blue Jay Cinemas is conveniently located in Blue Jay Village at Lake Arrowhead and features all the major motion picture new releases. Great location with plenty of parking and multiple theaters to enjoy the movie of your choice!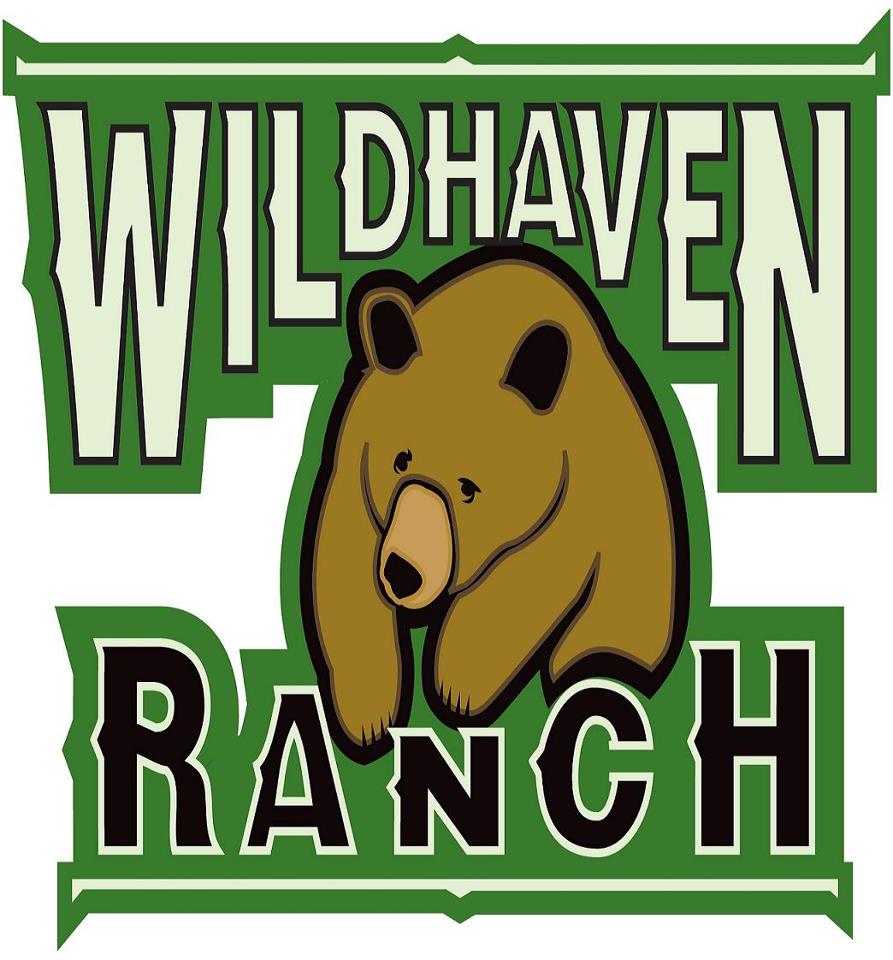 Wildhaven Ranch
Wildhaven Ranch is a wildlife sanctuary and educational facility that is open to the public at 1:00 pm on Wednesdays, Fridays and Saturdays by reservation only. Operating as a non-profit 501 (c) 3 Corporation, the Mission and Purpose of Wildhaven Ranch is to preserve the wildlife indigenous to the San Bernardino Mountains and to leave a valuable heritage to our future generations. Wildhaven Ranch provides a protective environment where non-releasable wild animals can live out their lives in safety and peace.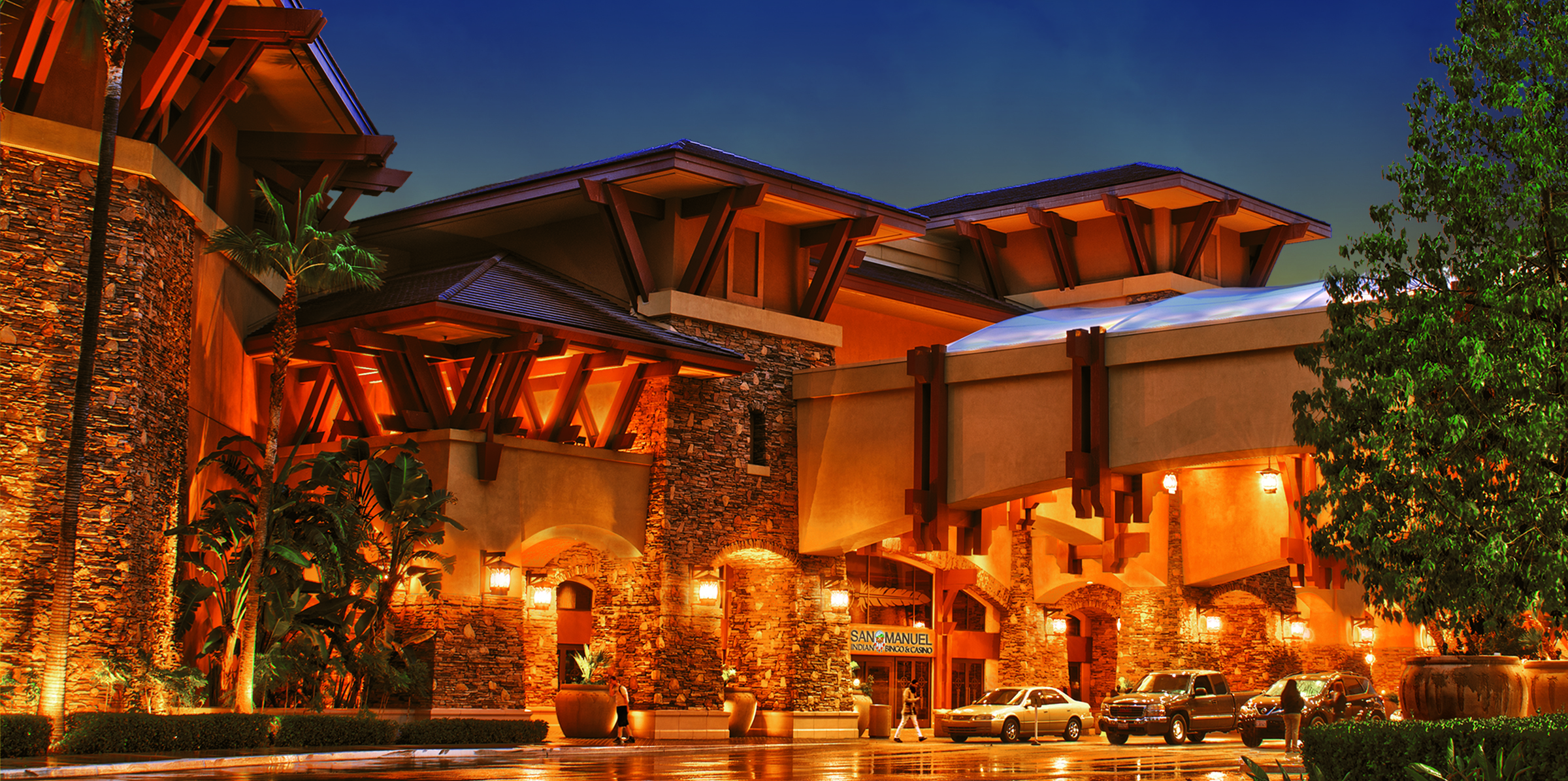 San Manuel Indian Bingo and Casino
Located at the base of the San Bernardino Mountains is the San Manuel Indian Bingo and Casino offering the most fun in gaming, dining and entertainment since 1986, owned and operated by the San Manuel Band of Serrano Mission Indians. Come take a spin on any of the 3,000 hot slot machines. Pull up a seat at one of our table games locations throughout the Casino and play Vegas-style blackjack, Pai Gow, or othe exciting games. Enjoy the Pines Steak House that turns into a nightclub at night or catch a concert with top name artists playing on a frequent basis.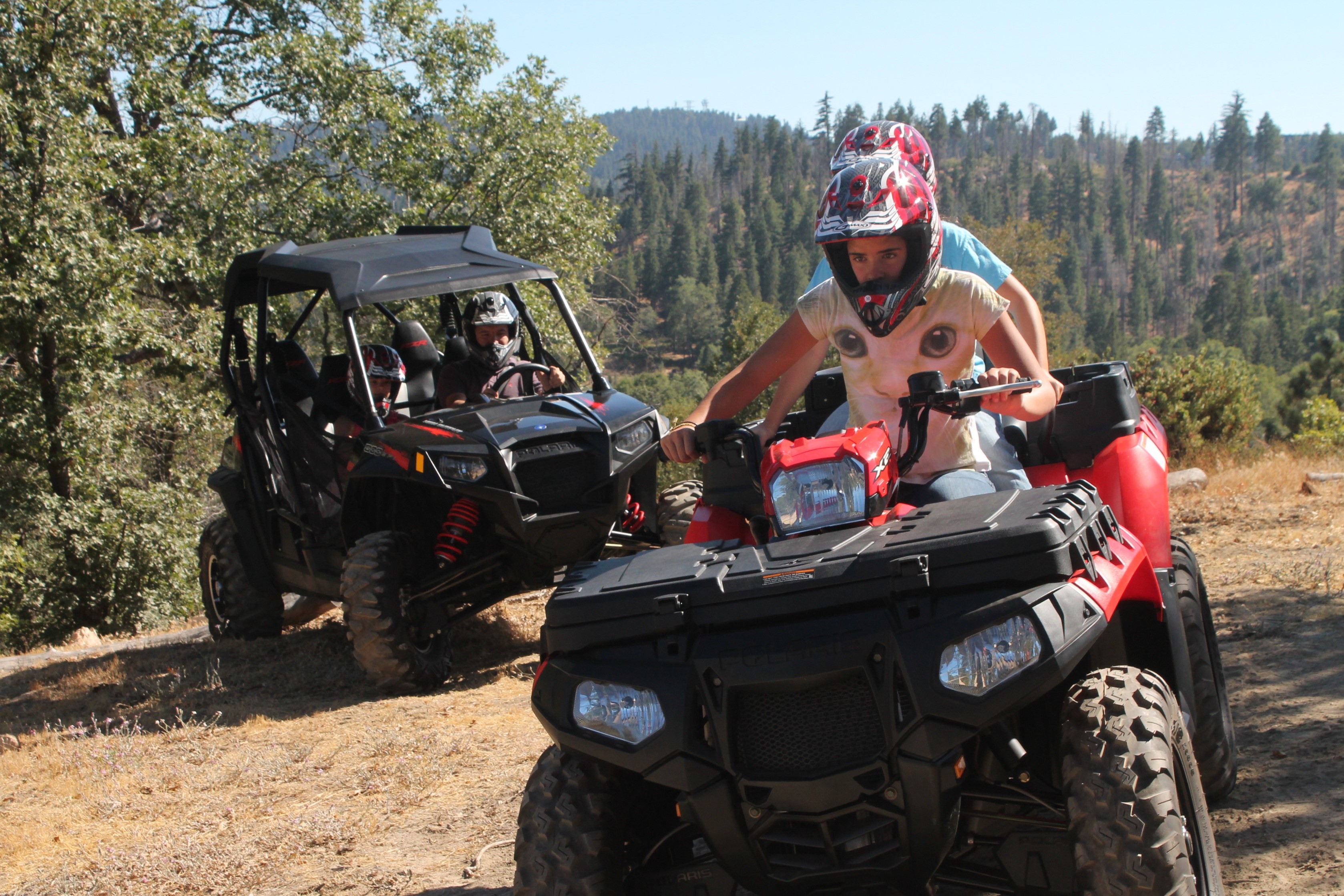 Off-Road Riding in Lake Arrowhead – Pinnacles OHV
If you have your own dirt bikes, quads or ATV's you should visit the Pinnacles OHV riding area. Tucked in the woods not far from Lake Arrowhead, this park offers many miles of both jeep roads and single track trails with a variety of terrain. The large staging area has bathrooms, picnic benches and a great view. Trails are marked from beginner to advance just like a ski mountain. An adventure pass is required to park at the staging area. This is a great area to go off-roading in the San Bernardino Mountains!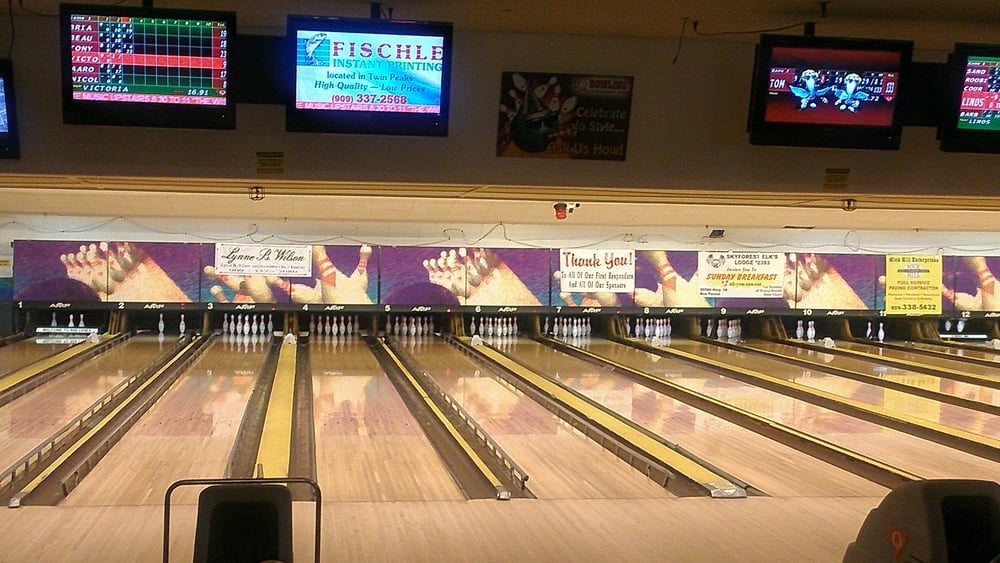 Rim Bowling and Entertainment Center
Rim Bowling and Entertainment Center is located at Lake Gregory…only a 15 minute drive from Lake Arrowhead. Bowling at Rim Bowling and Entertainment Center is family fun at its best. It's a great way to spend some quality time everyone will enjoy. Bowling, video games, food, beverages – there's something fun for everyone. Located inside are Giuseppe's Italian Pizzeria and Subway Sandwich Shop. Special packages for parties or larger groups.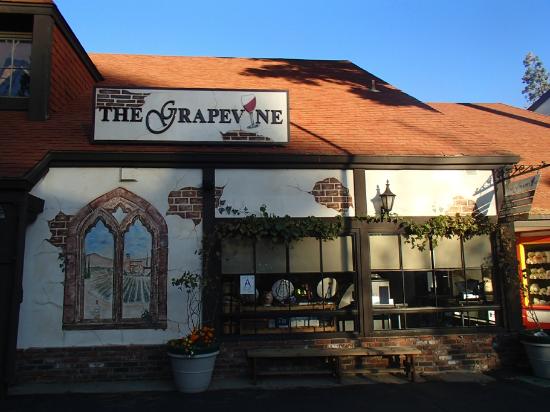 The Grapevine
The Grapevine is a wine lounge and gift store located on the lake at the Village at Lake Arrowhead. Wine tasting and beer tasting available. Come and enjoy fine wines, craft beer and artisan cheese while taking in the views of Lake Arrowhead. Enjoy the large wooden bar, handmade furniture from old wine barrels, and a back deck with a fireplace overlooking beautiful Lake Arrowhead. The Grapevine offers Artisan cheese plates to accompany your wines, and cheese and salami plates to accompany the craft beer flights. The Grapevine has been a destination wine bar in Lake Arrowhead for locals and visitors alike since it's opening in May 2012.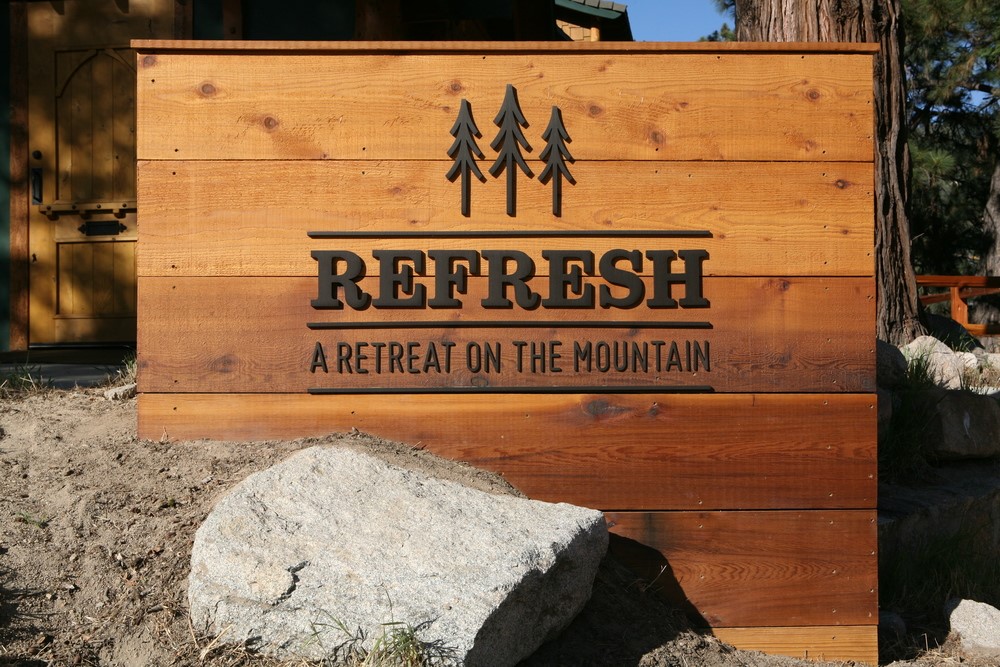 Yoga and Pilates
At REFRESH, they teach flexibility, strength, stamina, breath capacity and a sense of calm. You will learn how to reduce stress, relieve pain and increase well being. What's more, you will learn how to incorporate these techniques into your daily routine, giving you more control over and contentment with your health and tranquility – today, tomorrow and for the rest of your life.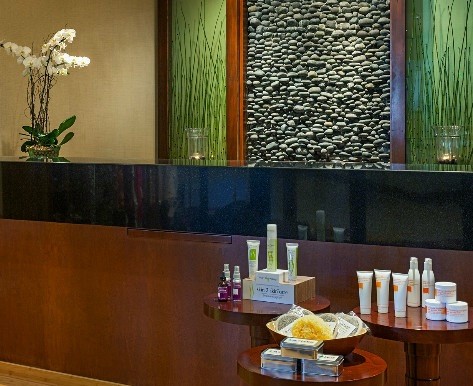 Spa of the Pines
For those seeking serenity and ultimate relaxation, there's a place nested in a majestic alpine setting that brings an idyllic blend of notable spa treatments, local history and tasteful mountain-top architecture to create a profound sense of being. The environment at Spa of the Pines was created specifically to soothe the body, calm the mind, rekindle the spirit and restore vitality. Guests will reconnect with nature, awaken their senses and rid their minds of stress. Relax in comfort knowing you're in good hands of certified therapists who are down to earth, grounded, nuturing, intuitive, attentive, knowledgeable and gracious.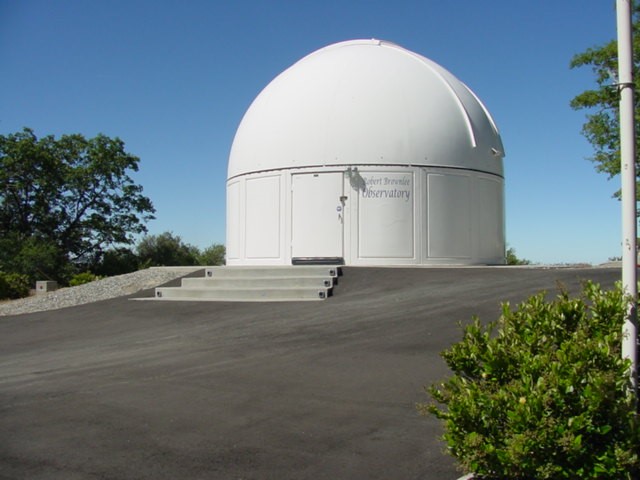 Mountain Skies Astronomical Society
Mountain Skies Astronomical Society is a hidden gem to most visitors. Enjoy learning about the universe, whether you are a budding astronomer or an old pro.